New Library Hours

Library Hours:
Monday - Friday - 7:00 - 5:00
Math Tutoring Available:
Monday, Tuesday, Thursday, and Friday - 3:00-5:00
Wednesday - 2:00-4:00

Destiny Library Search
Do you need to find a book or other materials in the library?
Destiny library search allows students to search for library materials and the find the call numbers for where to find them. The search can be done from anywhere, not just in the library.
Use the following link.
Be sure to select 'High Schools' and then 'Upland High School' to access the library search for this school.
Search the UHS Library by Keyword, Author, Title, Subject, or Series.
Find a book and click on the title to see a picture of the cover, a summary of the contents, how many copies are available, and where to find it by call number.
Bring your school ID to check out a book.
Click Here to access Destiny Library Search
Research Database
Do you have a research assignment and need to find reliable resources?
Gale: Student Resources in Context has what you need.
Search the extensive database and let Gale: Student Resources in Context collect reliable resources in one easy to navigate page.
Your search will find online reference materials, biographies, images, primary sources, plot summaries, pictures, videos, audio files, magazines, academic journals, critical essays, other creative works, and even peer reviewed websites.
Have confidence that all results are reliable and trustworthy and create the bibliography to prove it.
Log in to your UHS Google Apps account through Gale: Student Resources in Context and save the materials, create bibliographies, and save your highlights and notes to your Google Drive with one click in Gale.
Connect with EasyBib to create strong, reliable, MLA formatted bibliographies.
Find resources that Google and Wikipedia can't give you for free.
Use and develop the 21st century skills that you will need to use in college.
Select the icon below and speak to your teacher or librarian about the password.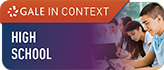 John Corey Whaley Author Event - May 11th 2016
Suggest a Title for the library
Want to read something that we don't have?
Suggest that we get it in your library. You will need to be logged into your Google Apps account.